Beach & Tennis Club
The Owenego, or, The O, as we are lovingly known, is a laid-back beach and tennis club that is casual in nature and welcoming in spirit. Here, the refreshing salt air invites members to unwind from the harried pace of life, unplug from technology, and to simply revel in the carefree pleasures of an old-fashioned summer at the shore.

At The O, children of all ages are encouraged to play. Adults can swim in Long Island Sound, play tennis on one of our three, red clay courts, paddle a kayak out to The Thimble Islands, or simply read a book or catch a nap under a shade tree. Children can splash in the water, dig castles in the sand, swing on Captain Kids Playground, or go crabbing or fishing on the jetty.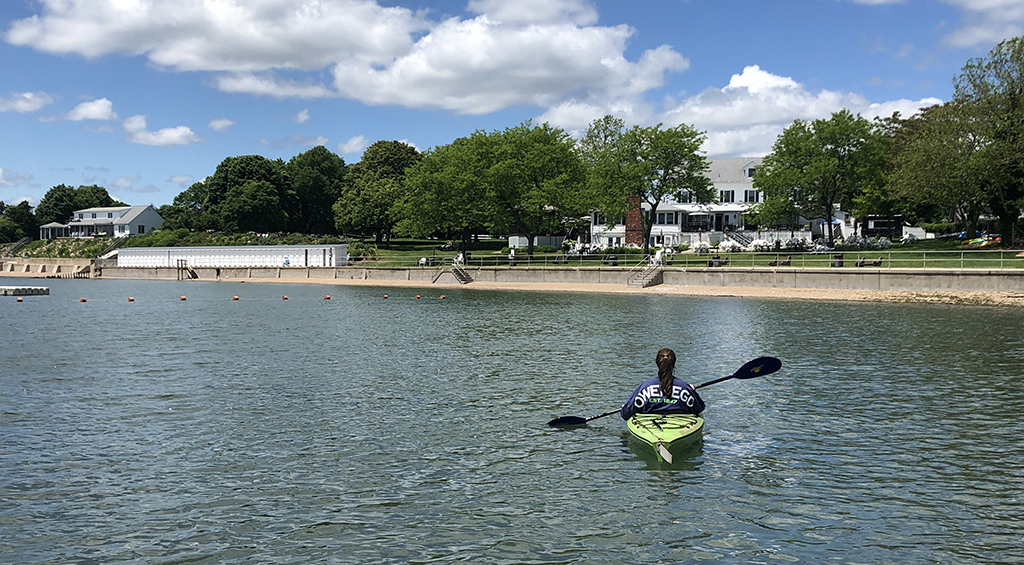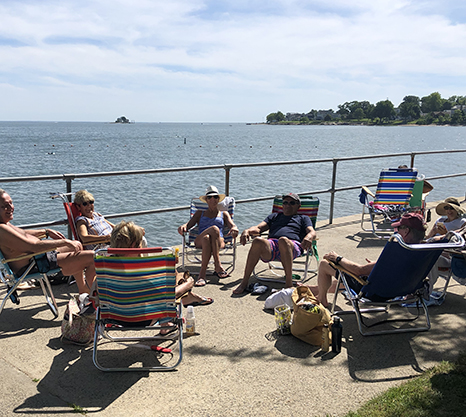 Fun all season long!
In addition to relaxing at the beach, you are invited to participate in club events and activities throughout the season. Join us for cookouts, dinner dances, Workshop & Wine Wednesdays, Wine Class 101, and Food Truck & Firepit Fridays. Enjoy dinner at our beachside café, The Hungry Dog, and gather around the firepits on our beachside patio to enjoy cocktails and conversation. Click here to view our events calendar.

At The O, you can enjoy a summer vacation that lasts all summer long – right in your own backyard.